Services:
Software Development



Software Development
We offer comprehensive custom software development services that cater to the specific requirements of your business.

We provide Java-based solutions using modern frameworks, such as Spring

Cloud based Solutions

Maintenance & Support included

SaaS - Software as a Service

Scalable Microservice Applications

The work is carried out and executed using the Agile framework.
Business applications
Whether if you need an enterprise application, that will help you grow your business or will automate your processes, we will provide you with a comprehensive solution. We will build an application that will meet the needs and leverage the burden of management and development on us.
Requirements and needs
Each organization has different needs and different ideas, thus it's important to understand the requirements. We use different techniques to visualize the ideas, drawings, brainstorming, BPM-modeling or just collecting the sticky notes and post-its. This way the requirements are collected at an early stage and the implementation will be less error-prone. We organize workshops, meet with the client and find together the well-built solutions.
Deliverables
The best code is worthless, if it is not delivered to production and it's not turning its revenue. The best solutions, ideas and well-written code must be deployed and maintained - that is what we are also capable to do. We monitor, deploy, and take care of productive code. If necessary, we can also provide L2/L3 support without worry after delivery.
Agile is the key
We work as a team in an agile way, using most of the SCRUM artifacts, like Refinement, daily statuses or Planning. Each iteration is well-planned and the results are presented to stakeholders. The happiness of the client drives us to work smarter and deliver more satisfying code. As a stakeholder, you have the opportunity to be part of the process and review the each iterations to achieve the success of the project at each stage.
How we work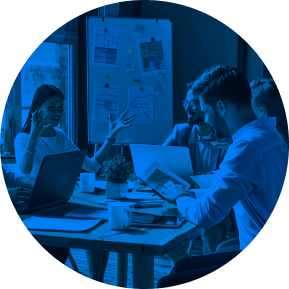 Concept:
In this phase idea is born and presented to us
Requirements:
Requirements are presented, and an estimation is made.
Analysis:
Each requirement is analysed for feasibility and viability.
Development:
Coding starts
QA Testing:
Testing and Bug finding
Live Deployment & Support:
Deploying to production
Contact

ITML
Komfortowa 8
02-995 Warsaw
VAT-EU: PL5242676531